Blog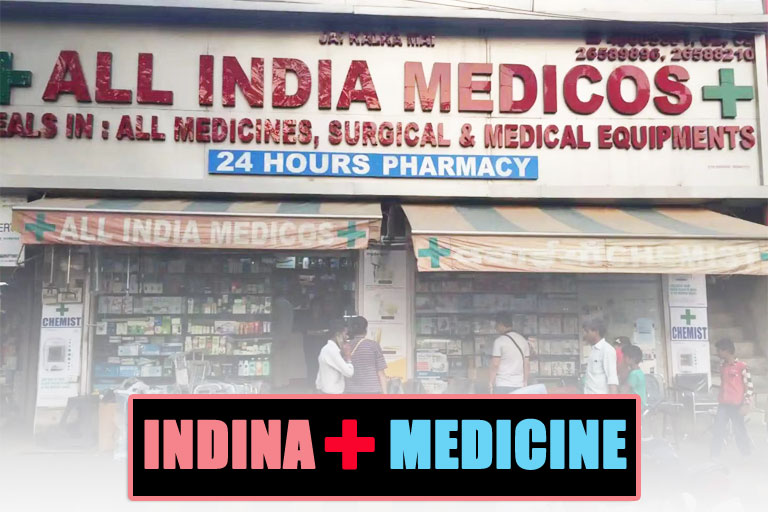 About
Pharmacy Introduction:
All India medicos Pharmacy is an information consulting service platform for oncology pharmacies in New Delhi, India. It aims to provide patients with oncology information consulting services, Indian anticancer drugs cross-border medicine e-commerce direct mail service, so that cancer patients can have a better choice, the platform provides Indian medical treatment, India Iressa, Ji three generation, JI two generation, sofibuvir, dacatavir, Indian Trokai, and other Indian drug prices inquiry, to provide patients with medical services in India.
Help life precision cancer
India Cancer Dispensary to Build a Personalized and Precise Anticancer Service Platform "Precise anti-cancer, help life; Scientific treatment, lifelong benefit "as the vision, to break the medical" information island, " Medical institutions, doctors, pharmaceutical enterprises, patients are connected to achieve the availability of relevant information and mutual connectivity, to create efficient, convenient and safe health management service network.
Professional team focus on tumor
India Oncology Pharmacy is committed to embrace the Internet technology driven by China's medical and health industry changes, to provide people with quality and safe health management services, innovative services, with science to protect health, only to obtain more patients trust and dependence.
Recent Topics in Clinical Technology
All India medicos Oncology Pharmacy has established close cooperation with many top hospitals in the world. These hospitals have first-class hardware and software facilities and high service level. We are committed to providing all families in China with high quality and low price overseas medical and pharmaceutical services, helping patients solve problems, and focusing on providing quality and safe health management services for individuals and families.
Tumor Big Data Platform
The purpose of Indian Oncology Pharmacy is to help more patients get treatment. We have established formal cooperation with major pharmaceutical companies in the world. At present, tens of thousands of patients are on the road to recovery with the help of oncology pharmacies in India every year.
Focus on patient needs
The purpose of All India medicos Oncology Pharmacy is to provide patients with better international medical services. Through an innovative way, it creates a closed loop of "disease consultation + frontier treatment + follow-up." For patients in the work of life to provide efficient, safe, convenient, professional health management service system.
Located in New Delhi, India all India medicos Oncology Pharmacy has a team of professionals who have been engaged in the healthcare industry for more than 10 years. They have rich experience in liver and kidney transplantation, skin diseases, anti-cancer and critical care medicine. Global pharmacies are mainly engaged in dozens of well-known pharmaceutical company brands such as Novartis Pharmaceuticals, GSK, Mylan, NATCO and CIPLA. We operate over 8000 brands of drugs, mainly kidney and liver transplant drugs, drug injections, life-saving drugs, cancer drugs, kidney disease drugs.
We set the most stringent procurement standards and go all out to verify and procure medicines. The package is specially handled by professionals, and the best packaging materials are selected and randomly checked when sending packages to patients at home and abroad to ensure 100% compliance each time.